A Little About SRQ HOME BUYER
We like to consider ourselves a real estate solutions company (who's based out of Bradenton, FL). And that's because our offer comes second to helping EVERY homeowner who contacts us (although we have a pretty darn good guaranteed cash offer for your house to give)… even if we never buy their house. We aren't only about buying and selling houses. We're about solving YOUR needs—in other words, we sleep well at night because we treat people right. We treat people with respect. So if you want to sell a house fast in Sarasota Bradenton and all surrounding areas, work with us. You'll love our no pressure approach.
Connect With Your Local Sarasota Bradenton Home Buyer! We will give a cash offer for your house!
… We're right in your backyard!
Have some questions you want to ask us?
Excellent! We love talking and connecting with people in our hometown area.
If you have questions about…
Our process for making you an all cash offer for your house
Our process for helping homeowners stop foreclosure in Sarasota Bradenton
Our company and who we are
… or anything else you want to ask us (even just to make sure we're real people 🙂
Just give us a ring at the phone number below or shoot us an email through the form. We live in the Sarasota Bradenton area and can meet with you the same day.
If you need us quicker, make sure to call… If you want to sell your house fast in Sarasota Bradenton, give us a call. We can get to the phones much faster than email.
Chat with you soon!
Contact Info:
SRQ Home Buyer
8374 Market St #156
Bradenton, FL 34202
(941) 405-1770
Our newest location:
We buy Houses Sarasota Bradenton -SRQ Home Buyer –
1662 Independence Blvd, Sarasota, FL 34234
We would love to hear from you! Please fill out this form and we will get in touch with you shortly.
5 Ways To Stop or Avoid Foreclosure In Today's Market – FREE Guide:
Sell a house fast for cash Sarasota Bradenton
Need more information on the foreclosure process and How To Stop Foreclosure?  Download our FREE Stop Foreclosure Guide here. Or, you can always feel free to Contact us anytime if you have questions, want a no hassle Situation Evaluation, or want to just learn more about how we can help homeowners avoid foreclosure or sell unwanted properties for cash.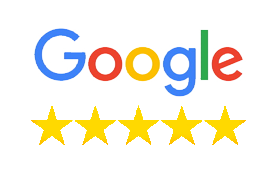 Get Your Fair Cash Offer: Start Below!
We buy houses in any condition. No realtors, no fees, no repairs, no cleaning. Find Out How Much We Offer For Your House In Cash!