We're Here To Help People And
Help Communities
"We sold my fiance's house in no time at all. Nick gave us top dollar and worked with us extensively thought-out the process. He was kind, patient, communicated thoroughly and was a man of his word. When you need to sell a house in a flash I highly recommend this company. Thanks again to your entire team!"
It's important to us that the homeowners we work with have a great experience with us.  In the end, we're not happy if we're not able to provide you with the solution you want.  So, check out what others have said about us. Here's just a few snippets of what other people we've worked with have said. Check out our Testimonials described for the most trusted We Buy Houses Company in Sarasota and Bradenton
Accredited by the BBB. Check us out!
Want to share your own experience with us? Send us a note to let us know what working with SRQ Home Buyer has been like for you.
"…everything he promised."
Loved working with Nick, he did everything he promised. Never thought I could sell a house this fast.
– CINDY, VENICE FL
"Doesn't get easier than that."
Working with Nick and SRQ Home Buyer was a real pleasure. It was super easy, just like they said it would be. Nick was always available when I called him. Got a fair offer, 7 days later, picked up a check. Doesn't get easier than that. If you want to sell a house fast, these guys can help.
"…blown away his compassion…"
Our home was a mess and neglected, a definite "fixer-upper". We needed to relocate because of my job . We contacted Nick and could tell from that first phone conversation that we wanted to work with him. We were blown away his compassion and sensitivity to our situation. We were impressed by his professionalism and expertise. After touring our property, Nick offered us a fair price for our home. He laid out all of his numbers so it made sense for us. He kept us informed in every step of the way and made the process very easy. We can't thank him enough.
"Nearly 4 million Americans are more than 60 days behind on their mortgage, and countless others are only a paycheck away from missing a mortgage payment. You're not alone. "  That's why we're here, to help home owners like you when you need it most.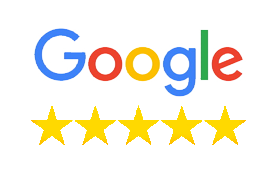 Get Your Fair Cash Offer: Start Below!
We buy houses in any condition. No realtors, no fees, no repairs, no cleaning. Find Out How Much We Offer For Your House In Cash!