We buy houses in Ellenton
Get A GUARANTEED Fair All Cash Offer on your house
Let us make a fair all-cash offer on your house.
No hassles. No obligation. Fast Closing.
Just Complete This Quick Form!
Sell Your House In 5 Days With A Local Lakewood Ranch Home Buyer!
We will buy your house in Lakewood Ranch for cash and in as-is condition… No strings attached!
If you're looking to sell your Lakewood Ranch house fast and don't want to deal with all the hassles attached… you can get a guaranteed cash offer from a REAL house buyer today!
In our experience, selling isn't easy no matter what the situation. Foreclosure, divorce, inherited a house, tenants, financial situation, medical situation, moving out-of-state, can't afford the payments, or just want to sell with no hassle… selling under these conditions will have you pulling your hair out.
The thought of finding a good agent who won't let you down while a foreclosure is around the corner and only one month to sell because you can't afford the bills anymore, will make you want to quit on the spot.
Or needing $12,000 from all the damage that your tenants caused and now trying to put up your house for sale with those frustrating tenants still in the house.
Or while going through a divorce, you just inherited a house from a relative who left you with a disastrous property…
… with these type of situations (and similar ones) we have helped homeowners get out of, there's a common theme with all of them—they are just tired of dealing with it and want it DONE.
But don't worry… regardless of your specific situation, selling can be an easy joy ride with SRQ Home Buyer. In fact, without even realizing your house is sold, you can get your check at hand in 5 days or whenever you decide. It's your choice.
That's because we buy houses professionally in Lakewood Ranch and the surrounding area.
When you contact us to sell your property, you'll get:
A cash transaction
An as-is sale… no need to repair a thing
Great customer service to guide you and help you in every need
A guaranteed sale… we don't mess around. When we give you an offer it means we want to buy your property. Unlike some investors out there that keep going back to you to re-negotiate, stalling the whole process
No clean up necessary
No costs… we don't charge anything AND we pay for all those expensive closings costs (10% of the sales price)
No repairs needed
No risk… since we pay cash you never have to worry about a buyer falling out of the deal. Once we agree to a price… it's final.
A hassle-free sale
If you are curious as to what we can offer…
let's get started today and call us directly at (941) 405-1770.
You can also fill out the easy and quick form (which should only take a few seconds of your time), give us a little bit of information and you'll be on your way to getting a fair cash offer!
Get your Free No-Obligation ALL-CASH Offer Today!
We buy houses in any condition. No realtors, no fees, no repairs, no cleaning. Find Out How Much We Offer For Your House In Cash!
Or Give Us A Call Now At: (941) 405-1770
What's more…
… We don't want to list your home, we want to BUY real estate properties, both residential houses, condo, multi-family homes or apartments complex in the Lakewood Ranch area. If you need to sell FAST without any hassle – in any condition… as-is… NO CONTINGENCIES.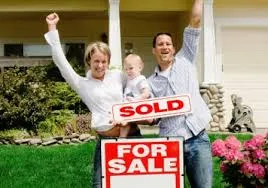 Sell your property quickly with Florida's "I buy houses in Lakewood Ranch" company.
Even if a real estate broker can't sell your property, we can help.   (Sometimes selling a house through a real estate agent is not for everyone.)
But with us:
 you won't need to clean up and repair the property,
finding an agent who you trust and who can deliver on their promise of selling your house quickly,
you won't have to sign a contract that binds you to an agent for a certain term,
you won't have to deal with the paperwork and the waiting and wondering (and hoping).
We'll know very quickly if we can help you, and unlike selling through an agent, you don't have to wait to see if the buyer can get financing… we're ready to buy right now!
All that hassle can add stress, months to the process, and in the end, after paying the brokers ridiculous fees, you might come out losing.
Basically…
 No matter the condition of your property; no matter the situation or timeframe you're facing… 
Our mission is to help make your life as easy as possible and get you out of your situation and sell that property that's stressing you out… while still paying a fair and honest price for your home.
Sell Your Ellenton House Now - Please Submit Your Property Info Below
… to receive a fair all cash offer and to download our free guide.
Or Give Us A Call Now At: (941) 405-1770
If you simply don't want to put up with the hassle of owning that home any longer, and if you don't want to put up with the hassle and time-consuming expense of selling a house the usual way, let us know about the real estate you'd like to be rid of and sell your property quickly for all-cash. Talk to someone in our office before submitting your information by calling us today at (941) 405-1770
We purchase homes in Lakewood Ranch and all surrounding areas in FL. If you're telling others, "I need to sell my house fast in Lakewood Ranch ", connect with us… we'd love to make you a fair no-obligation no-hassle offer. Take it or leave it. You've got nothing to lose 🙂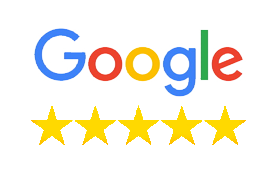 Get Your Fair Cash Offer: Start Below!
We buy houses in any condition. No realtors, no fees, no repairs, no cleaning. Find Out How Much We Offer For Your House In Cash!