We buy houses in Palmetto
Get A GUARANTEED Fair All Cash Offer on your house
Let us make a fair all-cash offer on your house.
No hassles. No obligation. Fast Closing.
Just Complete This Quick Form!
Sell Your Palmetto Property The Fast And Easy Way!
No agents involved. We buy houses in Florida directly from you.
Selling a house is no simple task.
… especially if you're suffering from any situation that makes using an agent a hassle.
Instead of trying to sell a house that needs serious cash for repairs, or a rental with tenants that won't leave, or you inherited a house you don't want to deal with… you can sell directly to a local Palmetto homebuyer who will not ONLY give you a fair cash offer today but help get you out of your situation.
The costs of repairs and the time needed to actually find a qualified buyer can make any problem worse. Imagine trying to sell a house that's not in move-in-ready condition while you're getting ready to move out-of-state and you can't afford two house payments.
Trying to get rid of your house while in foreclosure?
Need money ASAP and you want to sell your house that will take months to sell in the traditional market?
… You can get your house sold in 5 days and with cash in your hand, you can go celebrate.
WARNING… agents aren't the only ones that can make your selling experience a disaster. Other "we buy houses Palmetto " investors are out there touting about an "all-cash" offer and fast closes. But the reality is that most of them AREN'T direct buyers like us… all they're trying to do is sell your contract to another buyer. And if they can't sell it, they'll come back to you trying to re-negotiate a new lower price.
Fortunately, you're in good hands.
We only give ONE offer… a real offer. It's the real offer that we want to buy your Palmetto house for… not some attempt to just get you in a contract and sell it to someone else. We want to pay you cash with a fair price, close on it, and repair it ourselves… no middle-men involved.
We can close in 5 days and you won't ever have to deal with anything else!
With SRQ Home Buyer, you'll get:
A real all-cash offer
Close in 5 days if needed
sell your Palmetto house as-is
No repairs
No costs
No commission
No hassle
No hidden fees
No strings attached
No risk
Guaranteed sale… unlike trying to sell with an agent where nothing is guaranteed
If you're curious as to what we have to offer or need more info, call us at (941) 405-1770…
Or submit your information below and we'll get back to you with a fair cash offer in no-time.
Get your Free No-Obligation ALL-CASH Offer Today!
We buy houses in any condition. No realtors, no fees, no repairs, no cleaning. Find Out How Much We Offer For Your House In Cash!
If you need to sell your property quickly, we can make you a no-obligation offer to buy your home today. And we'll even GUARANTEE that offer and can have a check in your hand in as little as 5 days.
There are lots of situations where we can help, including… foreclosure, divorce, relocating from the Palmetto area, inherited a disastrous property, own a boarded house, behind on bills, owe liens, downsized and can't sell your home, needs repairs you can't afford, fire-damaged, non-paying renters, and more.
We buy houses in Palmetto, Florida – in any condition… as-is… let us take over the burden of your unwanted Palmetto property. We are local and can meet with you today!
We don't want to list your home, we want to BUY real estate properties, both residential houses, condo, multi-family homes or apartments complex in the Palmetto area. If you need to sell FAST without any hassle – in any condition… as-is… NO CONTINGENCIES.
Do You Need To Sell Your House Quickly? We purchase houses in Palmetto … Directly from you!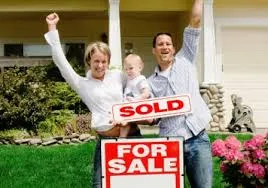 The easiest and fastest way to sell your house directly to a pro in Palmetto, Florida!
In short…
 No matter what condition your house is in; no matter what situation or timeframe you're facing… 
Our primary focus is to make your life way easier and get you out from under the house that's stressing you out… while paying you a fast, fair, and honest price for your property.
Sell Your Palmetto House Now – Please Submit Your Property
… to receive a fair all cash offer and to download our free guide.
We help house owners just like you, in all sorts of life situations.
If you simply don't want to put up with the hassle of owning that house any longer, and if you don't want to put up with the hassle and time-consuming expense of selling your property the traditional way, let us know about the property you'd like to be rid of and sell your house fast for cash. Talk to someone in our office before submitting your property information by calling us today at (941) 405-1770
We buy houses in Palmetto and all surrounding areas in Florida. If you're saying, "I need to sell my house fast inPalmetto", connect with us… we'd love to make you a fair no-obligation no-hassle offer. Take it or leave it. You've got nothing to lose 🙂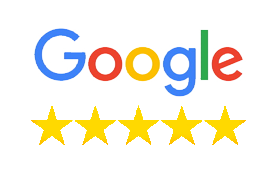 Get Your Fair Cash Offer: Start Below!
We buy houses in any condition. No realtors, no fees, no repairs, no cleaning. Find Out How Much We Offer For Your House In Cash!