"How Do I Sell My House Fast In
Sarasota Bradenton ?"
It's Simple. We Buy Houses As-Is in 5 Days… Ugly And Pretty Houses Too.
To Get Your All-Cash Offer, See If Your Property Qualifies By Filling Out The Simple Info Form Below…
We buy any houses in Sarasota Bradenton
As local home buyers in Sarasota Bradenton, we can buy your property quickly and easily!
Are any one of these distressful situations keeping you from selling your house the "normal" way?
Are You Tired Of Being A Land Lord And You Want To Be Done With Your Rental?
Do You Have Troubling Tenants You Want To Get Rid Of?
Is One Of Your Houses Vacant And The City/County Wants It Gone?
Did You Inherit A House You Just Don't Want Anymore?
Are You Moving Soon And Need To Sell Your House Before Then?
Can't Afford The Money To Make Repairs On The House And Need To Sell ASAP?
Are You Going Through A Divorce And You Don't Want The Added Hassle Of Selling The House On The Market?
Do You Own A "Fixer Upper" That You Don't Want To Fix Up Or Don't Have Time To Fix Up?
Going Through Foreclosure And The Auction Of The House Is Around The Corner?
So if you asked yourself "How can I sell my house Fast in Sarasota Bradenton" or experiencing one or more of these issues, we can help! We are specialists in solving real estate problems in Sarasota and Manatee County… especially ones that pose a financial burden on you, the homeowner. We can solve almost any financial problem that your house is causing you.
We can help you grab hold of that specific real estate problem, end the hassles, and get you back to moving forward with your life.
We can provide you with all the best options for your specific situation. Simply fill out the short form below or give us a call, and our local team will help you (with no pushy sales or hard selling tactics)… we'll help you make sense of all of this confusion and we'll present you with the options that can potentially change your life and help you get back to normal.
So if you want to sell a house fast in Sarasota Bradenton, then send us some information in the form below and we'll get back to you as soon as possible (within 24 hours) – we'll contact you and show you the options to help solve your current situation.
Send us some details about the situation and your house in the form below and we'll get back to you as soon as possible (within 24 hours) – we'll contact you right back and show you the options to help solve your current crisis.
The best part is… all of this is 100% free to you. No fees or commission and no hidden strings attached. It's a pure and simple direct sale to a cash buyer right in your own backyard (we don't charge anything).
100% no hassle. 100% no obligation. No commitment.
If you want to sell your house fast in Sarasota
Bradenton…
Fill Out The Form Below And
We'll Contact You Within 24 Hours
Sell Your Sarasota Bradenton House Now - Please Submit Your Property Info Below
… to receive a fair all cash offer and to download our free guide.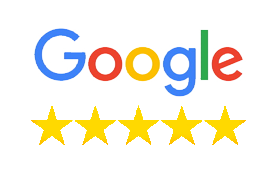 Get Your Fair Cash Offer: Start Below!
We buy houses in any condition. No realtors, no fees, no repairs, no cleaning. Find Out How Much We Offer For Your House In Cash!