Get A GUARANTEED Fair All Cash Offer on your house
Let us make a fair all-cash offer on your house.
No hassles. No obligation. Fast Closing.
Just Complete This Quick Form!
We Buy Houses In Nokomis, Florida!
Sell Your Nokomis House In 5 Days With No Costs!
Are you searching "how to sell my house fast" and need a solution today?
You can sell your property in a snap with Florida's very own direct homebuyer… we purchase houses as-is so that you won't have to worry about inspections, banks, agents, repairs, and months of time spent trying to find a buyer!
Homeowners going through a difficult financial, medical, or house situation can't afford the headaches of selling the traditional way.
You can spend months going through a nasty divorce trying to sell a house when you just want to get it over with.
You might be trying to sell a house that needs $10,000 or more in repairs while trying to evict the delinquent tenants AND tired of being a landlord.
A foreclosure might be coming up and the thought of trying to sell it before your credit is ruined and ALL your equity lost… keeps you up at night.
Or you might have inherited a house from across the country (or in your own backyard) and dealing with all the cleanup, repairs, and the hassle of putting it up on the market has you throwing your arms up and giving up.
Situations like these can keep you from enjoying an otherwise peaceful sale… but fortunately for you and many homeowners we've helped… you can get a peace of mind today!
To add to this, with one easy phone call or a simple form you can…
Sell your property in Nokomis in 5 days
Get an all-cash offer today
Spend ZERO dollars on repairs
Spend NOTHING on closings costs and commission (we pay for all those costs)
Sell it hassle-free (you can sit back and be done with it in a few days)
Get a guaranteed offer from a real cash buyer
Sell with no fees attached
Sell your house as-is (leave all your unwanted belongings behind without any guilt)
Don't let a situation stress you out anymore. SRQ Home Buyer not only buy homes in Nokomis, we handle your problem so that in 5 days you can celebrate a stress-free process and an easy house sale.
To get your fair cash offer today, and get a professional home buyer to guide you out of your unique situation… call today: ((941) 405-1770)
OR, fill our the form (it will only take a couple of seconds) and we'll get back to you ASAP!
Get your Free No-Obligation ALL-CASH Offer Today!
We buy houses in any condition. No realtors, no fees, no repairs, no cleaning. Find Out How Much We Offer For Your House In Cash!
Basically, if you need to sell your house fast in Nokomis or surrounding areas… we'd like to make you a fair all-cash offer.
And we'll even GUARANTEE that offer and have a check in your hand in as little as 5 days.
To emphasize, we don't want to list your home we want to purchase and own your house! This includes residential houses, condos, multi-family homes or apartment complexes in the Nokomis area. If you need to sell FAST without any hassle – in any condition… as-is… NO PROBLEM!
In 5 days you can sell your house with no costs or fees.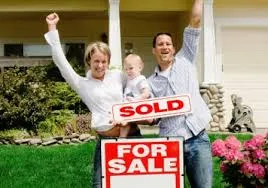 If you want to be "done with it", we buy Nokomis houses for cash and as-is… get a fair offer today and close in 5 days!
We work differently at SRQ Home Buyer. When you contact us and submit the short property information form (below), we'll give you a fair all-cash offer on your house within 24 hours… and the best part is: we can close whenever YOU choose to close – it's entirely up to you. It doesn't matter what condition the house is in, or even if there are tenants in there that you can't get rid of… don't worry about it. We'll take care of it for you. And if you need the cash quickly, we can close in as little as 7 days because we buy
Our goal is to help make your life easier and get you out from under the property that's stressing you out… while still paying a fast, fair, and honest price for your house.
Sell Your Nokomis House Now - Please Submit Your Property Info Below
… to receive a fair all cash offer and to download our free guide.
If you simply don't want to put up with the hassle of owning that house any longer, and if you don't want to put up with the hassle and time-consuming expense of selling your property the traditional way, let us know about the property you'd like to be rid of and sell your house fast for cash. Talk to someone in our office before submitting your property information by calling us today at (941) 405-1770
We buy houses in Nokomis and all surrounding areas in Florida!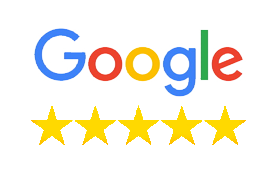 Get Your Fair Cash Offer: Start Below!
We buy houses in any condition. No realtors, no fees, no repairs, no cleaning. Find Out How Much We Offer For Your House In Cash!