We buy houses in North Port
Get A GUARANTEED Fair All Cash Offer on your house
Let us make a fair all-cash offer on your house.
No hassles. No obligation. Fast Closing.
Just Complete This Quick Form!
"I Got A Real Cash Offer In One Day, AND They Bought My House In North Port With No Contingencies!"
Get a Fair Offer today to sell your house fast in North Port, Florida!
If you're looking for someone to just take your burden off your hands as soon as possible… then you've landed on Florida's most trusted homebuyer who guarantees a sale!
Every homeowner wants a quick and easy home sale… one with no costs, no repairs, and no hassle.
But that doesn't come easy in a traditional sale.
It takes some sweat and dollars to get a house into move-in-ready condition,
Some phone calls to find the right agent,
Some hard work to get that house looking CLEAN every week,
Some patience while you wait for a buyer to get qualified,
… and risk all that time and money if a buyer falls out of the deal (happens 25% of the time).
Most who sell their house end up using an agent with no-problem. They don't have any time constraints or financial situation that keep them from listing it.
… but what about the others who don't have that luxury?
Fortunately, for the others who can't use an agent, there is another option of selling your house fast with SRQ Home Buyer who buy directly from you!
We deal directly with homeowners suffering from situations that won't allow them to list with an agent. Situations like foreclosure, bankruptcy, probate, eviction, financial troubles, or just need to sell fast for whatever reason.
If you're in a stressful event in your life and don't want to deal with the hassles and headaches of selling on the market… you can sell with no-hassle today!
This probably sounds too good to be true (we get this a lot), but we aren't looking to list your house… we buy houses in North Port, fix them up, and re-sell it. We use cash to buy them, and have an experienced team to close on the property quickly… in 5 days to be exact!
That's right, in 5 days you can have your check in hand and enjoy being stress free.
With SRQ Home Buyer (Florida's "I Buy Houses" group) you get:
An all-cash sale… you won't ever have to worry about banks, inspectors, and broke buyers ruining the deal.
A hassle-free sale… you won't have to lift a finger except to sign the simple purchase agreement.
A no-cost sale… there are no closing costs (we pay for these), no fees (we don't charge you anything), no commission (we aren't agents trying to list your house).
A guaranteed sale… our offer is final and guaranteed. With our detailed and precise method of calculating an offer price, you can be assured that our price is what we want to buy your house for (unlike some investors out there that come back to renegotiate).
A no-risk sale… you won't ever have to worry about a buyer dropping out of the deal because they can't get a loan. We pay cash and want to buy in 5 days (or longer if you're in need of some more time).
A quick close… you choose the closing date because with us you're in control!
If you're curious as to what we can offer (or need a consultation on your situation) give us call anytime and get a fair cash offer: (941) 405-1770
Or fill out this simple form and get started on the easiest sale process:
Get your Free No-Obligation ALL-CASH Offer Today!
We buy houses in any condition. No realtors, no fees, no repairs, no cleaning. Find Out How Much We Offer For Your House In Cash!
Or Give Us A Call Now At: (941) 405-1770
There are lots of situations where we can help, including… avoiding foreclosure, divorce, relocating from the North Port area, inherited an unwanted property, own a vacant house, upside down in your mortgage, behind on payments, owe liens, downsized and can't sell your house, needs repairs you can't pay for, fire damaged, bad rental tenants, and more.
"We Sold Our Property Fast With No Strings Attached!"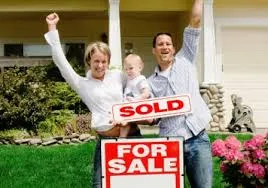 There are no "If" or "Buts" about our process. No loop holes, no contingencies. We have a fair offer to give you and we can buy your house in North Port fast!
We work differently at SRQ Home Buyer. When you contact us and submit the short property information form (below), we'll give you a fair all-cash offer on your house within 24 hours… and the best part is: we can close whenever YOU choose to close – it's entirely up to you.
It doesn't matter what condition the house is in, or even if there are tenants in there that you can't get rid of… don't worry about it. We'll take care of it for you.
close in as little as 7 days because we buy houses with cash and don't have to rely on traditional bank financing. (Go here to learn about our process <<)
In short…
 No matter what condition your house is in; no matter what situation or timeframe you're facing… 
Our goal is to help make your life easier and get you out from under the property that's stressing you out… while still paying a fast, fair, and honest price for your house.
Sell Your North Port House Now - Please Submit Your Property Info Below
… to receive a fair all cash offer and to download our free guide.
We buy houses in North Port and all surrounding areas in Florida. If you're telling yourself, "I need to sell my house fast in North Port", contact us… we'd love to make you a fair no-obligation no-hassle offer. Take it or leave it. You've got nothing to lose 🙂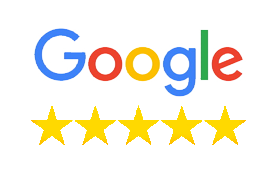 Get Your Fair Cash Offer: Start Below!
We buy houses in any condition. No realtors, no fees, no repairs, no cleaning. Find Out How Much We Offer For Your House In Cash!