We're A Local Home Buyer in Sarasota
Bradenton and Surrounding Area
We're Real People Just Like You
SRQ Home Buyer is a local home buyer in Sarasota. A small company that has worked hard to build a network of contractors, home renovators, lending institutions, and friends like you who deal in the housing market. We buy houses in Sarasota Bradenton from people
that no longer want to own their house for whatever reason. We know it is important to you, to get a fair offer for your house, and that is taken very seriously. We are not here to take advantage of anyone, nor to waste anyone's time.
Because of our years of experience in construction and real estate development, we have helped many Sarasota Bradenton homeowners get out of their sticky situations… like foreclosure, trying to sell a house fast while in a divorce, behind in payments, tired of tenants, owning a burdensome property, probate, any many more.
To add to it, did I mention that we're a locally owned business ( we are a trusted home buyer in Sarasota) so we respond quicker to homeowners in Sarasota and Manatee County? We buy houses in Sarasota Bradenton and all surrounding areas.
We work harder than others to help homeowners for multiple reasons. Other than the pure fact that to help you is the right thing to do… we want you to tell your friends about the positive experiences you have had with us. Whether it's our advice over the phone that led you down the right path, the great customer service, that fast service, or you were able to get a great deal for your house… we hope that you will pass on the information about your experiences with them (and share them with us as well!) so that your friends will come to us when they have real estate needs.
So to sum it up, we are Cash Home Buyers in Sarasota Bradenton! We rehab and flip houses in Sarasota Bradenton. Through our journeys through life we have come to see that being upfront, transparent and genuinely honest will make life a happy and fulfilling journey. This is what we base this team on!
It is crucial that any service provider can show beyond a doubt that they are reliable, credible and competent. It is just too much effort to try to come across as credible. So we do not put any effort into this. We are confident that if one is honest, it will naturally show in the way they act, what they say, and actions performed.
We are currently documenting a transaction from beginning to end, so you can see how it all
works, what is involved, and what it is like to sell your house to us. From first contact of the
homeowner, to signing the contract, to closing, to finding a contractor, doing the rehab, and finally selling it. As this is an ongoing process it will be interesting to see how it ends. We will
be doing this with our latest (March 2020) purchase. Follow along and join our adventure!
Are You Facing House Problems Like These?
Foreclosure.
Long probate process.
Having 2 house payments after you relocate.
Having a vacant house broken into.
Bad tenants.
Inherited a house but would rather just have cash.
Expensive repairs or remodeling stopping you from selling.
Behind in payments and can't get caught up.
Your agent has not sold your house yet.
You bought a fixer upper and just want to get rid of it now.
We help homeowners who are facing these types of frustrating problems. Plus it doesn't matter to us if you're living in the house, you're renting it out, or it's just vacant.
We'll listen to you when you contact us. We understand that your individual circumstances may be a different than others. And that's OK. We will still work with you.
Money can't buy you happiness…but it can buy houses. And when we buy houses, it usually takes people's problems away. Then they can move on with their lives.
If you want to get out from under a problem property, then we will give you a fair cash offer for your house. It really can be that easy.
Call Us Today! 941-405-1770
Want To See What We Can Buy Your House For?
Fill Out The Quick Form Below To Get A No-Hassle No-Obligation All-Cash Offer
Get your Free No-Obligation ALL-CASH Offer Today!
We buy houses in any condition. No realtors, no fees, no repairs, no cleaning. Find Out How Much We Offer For Your House In Cash!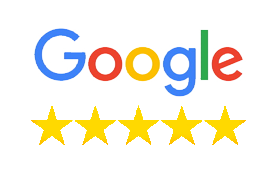 Get Your Fair Cash Offer: Start Below!
We buy houses in any condition. No realtors, no fees, no repairs, no cleaning. Find Out How Much We Offer For Your House In Cash!