Get A GUARANTEED Fair All Cash Offer on your house
Let us make a fair all-cash offer on your house.
No hassles. No obligation. Fast Closing.
Just Complete This Quick Form!
"We Needed Someone To Buy Our Venice House In 5 Days… And They Did!"
You can sell your house in Venice, Florida in a week with no costs or no contingencies!
Are you in a tough situation and need a reliable buyer today..? You can sell to SRQ Home Buyer and they'll help you get out of your situation and pay cash for your house in Venice!
Selling effortlessly is anyone's dream in this market regardless of the situation. And selling fast for cash can sometimes feel like trying to get lucky with the lottery… and if selling your property fast is what you really need, then listing with a broker may not be the right choice for you.
Using an agent is the usual choice for many…
But not everyone has the luxury to list with an agent.
Not everyone has the time to wait months for their house to sell.
Not everyone has the money to fix their house into a move-in-ready home.
Not everyone has the patience to deal with multiple buyers and many cleanups.
Not everyone has the temperament to deal with buyers falling out of the deal.
If your situation doesn't allow for the risk of listing with a broker, then you can still get a cash offer today, from a REAL buyer and sell your Venice home in less than a week!
Actually, at SRQ Home Buyer, you can have it better than most. You can sit back hassle-free, and then in 7 days enjoy a celebration meal.
Rather than wait months for a buyer and putting up with all the hassles of using an agent, call today ((941) 405-1770), and enjoy:
An all-cash offer
A fair priced offer
Never deal with repairs (sell your Venice house as-is)
Never pay for commission (no agents involved)
Never pay for closing costs (we handle all that)
A guaranteed offer (our offers are final and we never go back asking for more unlike most investors out there)
A risk-free transaction (we use our own cash and we actually BUY it ourselves… unlike other investors who are hoping to find another buyer during the closing period)
Choosing your own closing date (7 days or 1 month from now… you're in control)
If you need to sell your property quickly in Venice and need someone who actually cares more about YOU than the home, we'd like to help you regardless of the condition and situation.
Call today to find out how we can help AND get a no-obligation offer: (941) 405-1770
Or fill out the easy form to get a fair offer and start the easiest process in Florida:
Get your Free No-Obligation ALL-CASH Offer Today!
We buy houses in any condition. No realtors, no fees, no repairs, no cleaning. Find Out How Much We Offer For Your House In Cash!
There are lots of life events that make selling your property a nightmare… but we can help with any one of them:
messy divorce
moving and can't afford two house payments
inherited a "hoarder house"
a vacant and boarded building
behind on bills
owe liens
need to sell fast for whatever reason
needs repairs you don't want to deal with
own a house that is burnt down
tired of your tenants
and much much more
We purchase properties in Venice, Florida. It doesn't matter the condition or the type of situation you're facing. Helping you in your situation is our priority.
The best part is, we are local and can meet with you today!
The most transparent and direct way to sell your house fast in Venice… with no contingencies!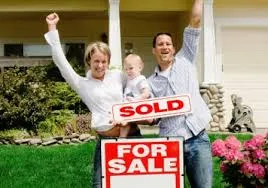 Sell your house the easy way to Florida's very own "I Buy Houses Venice" people!
Even if a broker can't sell your property, we'll buy it.   (Sometimes selling a house through a real estate agent is not for everyone.) And as a bonus, you won't need to clean up and repair the property, finding an agent who you trust and who can deliver on their promise of selling your house quickly, you won't have to sign a contract that binds you to an agent for a certain term, you won't have to deal with the paperwork and the waiting and
wondering (and hoping).
We can let you know very soon how we can help.
And unlike selling through a real estate agent, you won't have to wait to see if the buyer can get financing… we're ready to buy right now with cash!
All that hassle can add stress, months to selling, and in the end, after paying the brokers fees, you may be at a loss!
We work differently at SRQ Home Buyer. When you contact us and submit the short property information form (below), we'll give you a fair all-cash offer on your house within 24 hours… and the best part is: we can close whenever YOU choose to close – it's entirely up to you. It doesn't matter what condition the house is in, or even if there are tenants in there that you can't get rid of… don't worry about it. We'll take care of it for you. And if you need the cash quickly, we can close in as little as 7 days because we buy houses with cash and don't have to rely on traditional bank financing. (Go here to learn about our process <<)
In short…
If you simply don't want to put up with the hassle of owning that house any longer, and if you don't want to put up with the hassle and time-consuming expense of selling your property the traditional way, let us know about the property you'd like to be rid of and sell your house fast for cash. Talk to someone in our office before submitting your property information by calling us today at (941) 405-1770
We buy houses in Venice and all surrounding areas in Florida. If you're thinking, "I need to sell my property fast in Venice", connect with us… we'd love to make you a fair no-obligation no-hassle offer. Take it or leave it. You've got nothing to lose 🙂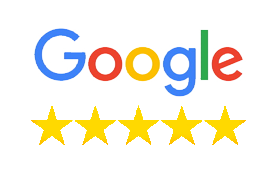 Get Your Fair Cash Offer: Start Below!
We buy houses in any condition. No realtors, no fees, no repairs, no cleaning. Find Out How Much We Offer For Your House In Cash!